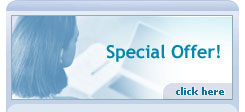 10.04.2005
Domain Update or some other kind of update


10.04.2005
Domain Update or some other kind of update

Your Email:
Enter Your Domain Questions Below:




Domain Special #1
Domain special deal #1 here

Domain Special #2
Domain special deal #2 here

Don't Want To Get Your Domain Through Us?
Thats quite alright, we will provide you with the nameserver addresses you will need to add your own domain(s). If you don't have a domain name and don't wish to register one through 151-Networks then maybe you will find one of the domain registrars listed below helpful in providing you with a domain name for your site.

GoDaddy

MyDomain